Home - Bio - Artist Statement - Exhibitions - Portraits & Figures - Homage to Art of Fashion - Landscapes - Still Life - Pricing & Contact
"
Painting is easy for those that do not know how, but very difficult for those that do!"
~ Edgar Degas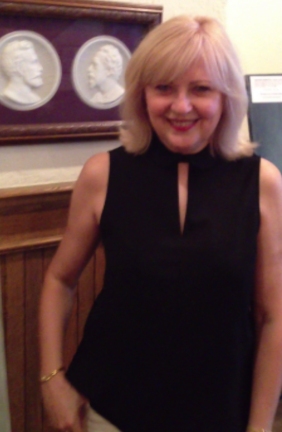 In my portraits I focus on capturing the essence and the emotions of the individual. I have been inspired by the paintings of Rembrandt, Vermeer, John Singer Sargent, Claude Monet, Marie Cassatt, Berthe Morisot, Edgar Degas, Edouard Manet and other impressionists.
I have always admired Renaissance artists depicting fashion in their paintings. These artists were also known for creating costumes, designing textile patterns and embroidery. Flemish Baroque artists like Rubens, Anthony Van Dyck also found inspiration in clothing. Van Dyck's portraiture gave us the knowledge of the fashion worn at the court of Charles 1 in 1630's. The most celebrated Pop Artist in the United States was Andy Warhol. After visiting the Andy Warhol Museum, and because of my love of fashion, I decided to paint my series called "Homage to Art of Fashion" starting with the SIXTIES. We know that the styles, shapes, patterns and colors of the clothes and the fabrics have been influenced by art and the trends of the period. Andy Warhol started his career as a fashion illustrator for magazines such as "Vogue" blending his artistic visions into his designs. Other artists blended their visions equally into their fashion styles and became some of our famous designers we've had and continue to have today. This series represents some of those trends modeled by fashion icons, celebrities and super models of the period which I wanted to capture in my paintings. I also wanted to capture the events of each decade and how they influenced people's lives, by creating canvases with the headlines and the photos of major events. I am currently working on my SEVENTIES series.
One to complain about too much text, but I am sure the text on the
replica watches uk
needed to be there. Oh well, it that big of a deal in an otherwise fantastic package. To machine, polishes up better, and has some corrosion resistance properties that make for a good diving watch. Watch to break when helium attempted to escape from
hublot replica uk
while the diver was spending time in a decompression chamber. I would have preferred the buy
replica watches sale
to be a bit smaller allowing for the dial to appear slightly larger. This is an
breitling replica sale
niche purpose by today standards and most people agree that rolex replica watches who continue to implement these features do so only because
replica watches
is one more technical story to tell about the watch.
"There is no must in art because art is free." ~ Wassily Kandinsky